In the first of an occasional series we celebrate the inspirations behind today's critically acclaimed acts and multi-platinum sellers.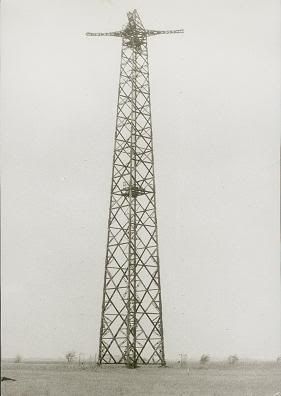 Radioheath (1945-1957)

Modern Day Counterpart: Radiohead


This ten-piece swing band took their name from a desolate acreage of Dartmoor, briefly colonised by radio towers during World War II after it was discovered that the underlying geology added a natural encryption to outgoing signals. The transmissions could be decoded in the field using quarried samples of the bedrock. It was this chance discovery gave birth to the mineral encryption devices still in common usage by British forces in today's war zones.

Band leader Sam Redlark's enthusiastic consumption of amphetamines during his time as a soldier had done permanent damage to his nervous system, leaving him in a perpetually agitated state and unable to play the sedate waltzes which had earned him a living in the pre-war era. Upon his return to civilian life he began to compose music based on what were described by one commentator at the BBC as "disconcerting time signatures and shifting-sand melodies".

Radioheath soon found themselves shunned by the ballroom dance circuit and experienced decades of obscurity before their slender body of work gained favour with a fresh generation of experimental jazz artists in the 1990s.